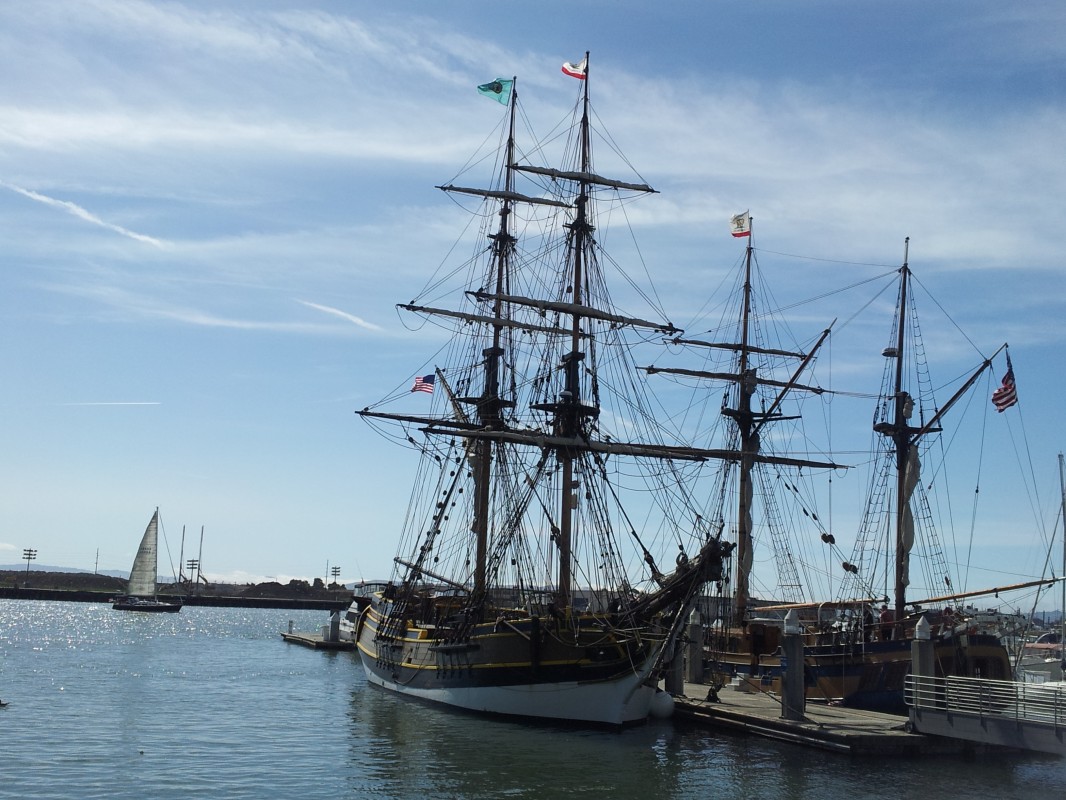 While planning a trip to the Bay Area recently, I noticed the Lady Washington and the Hawaiian Chieftain would be in town the exact weekend of my visit.  Ever since experiencing a 3-hour "battle sail" on board the Lady Washington almost six years ago (some photos here), I'd been wanting to sketch under sail - this was finally my chance!  I booked a short passage from San Francisco to Oakland. (A few days later I also signed on for a battle sail, so the photos in this post come from both excursions.)
I stayed the night at my friend's house just 20 minutes' walk from the Embarcadero, so it was a brief and pleasant morning walk to the ships. It's always a wonderful moment, when you first spy the masts camouflaged among the other various masts and poles and lights of an urban dock.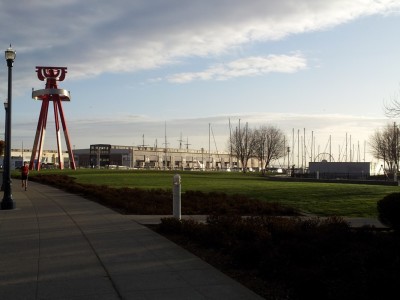 Only a few other passengers had signed on for this passage, so there was a lot of space to move around and the crew sometimes had time to chat. The captain used the opportunity to perform a series of safety drills, so I got to see a lot of examples of what it takes to run this complex machine. The weather was blessedly cooperative.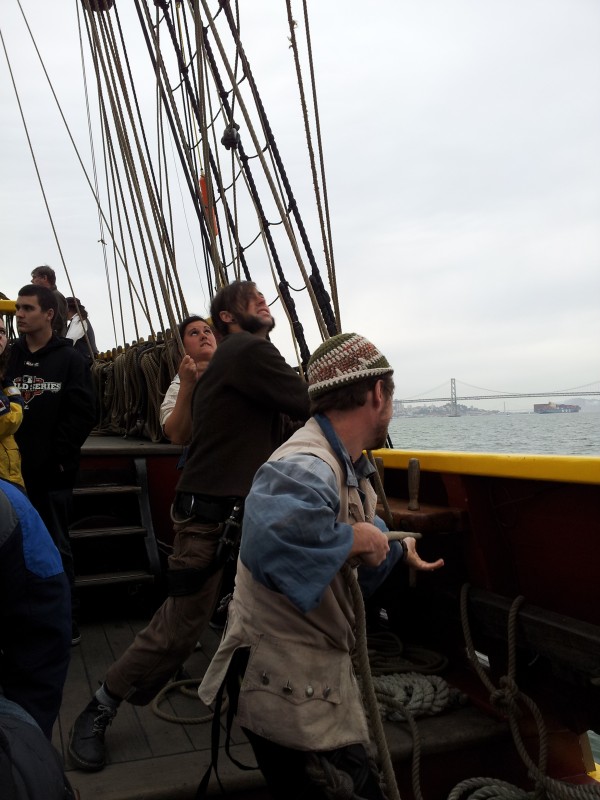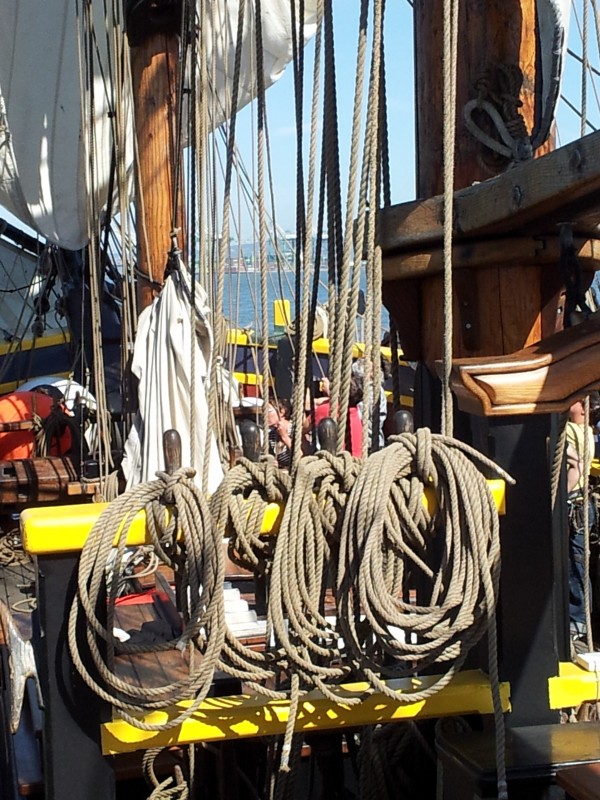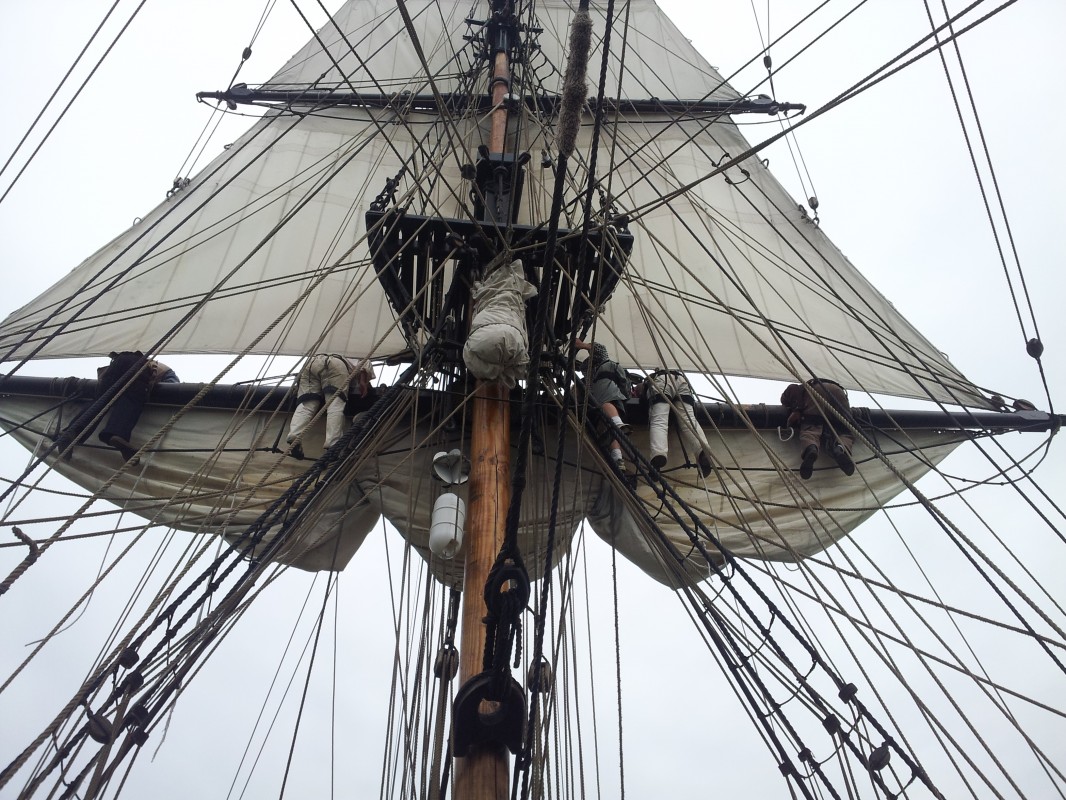 Sketching was a real challenge, as you might imagine, since not only were the crew in nearly constant motion (as you'd expect), everything that isn't nailed down is likely to move or change shape in some manner, and the shadows were coming from different directions from moment to moment!