Sunday night, Dr. Sketchy's costumed figure drawing session was at a nice bar near my house (Crush) and featured "Ladies of the Avengers."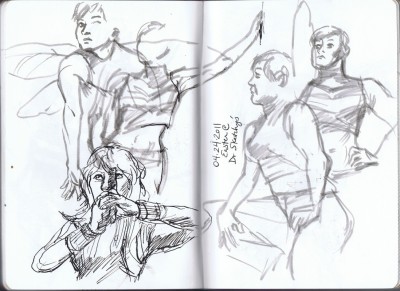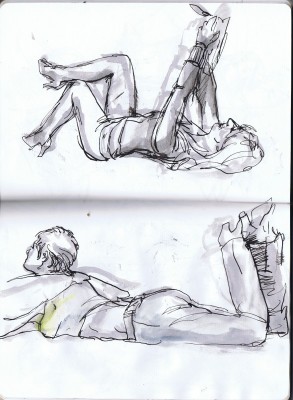 Tonight Portland Urban Sketchers met up at The Canvas Bar in NW Portland for a supply swap and more costumed figure drawing.  The model was sporting an outfit from Junk to Funk Trashion Collective.  It was made out of twine.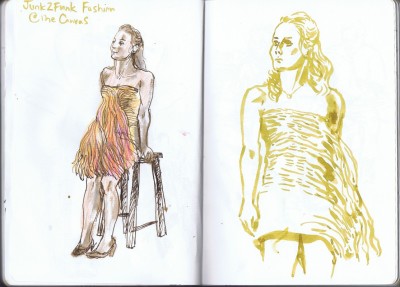 Unfortunately, I didn't manage to finish many sketches tonight due to being distracted and sleepy, but I did come home with a pen organizer, some scratch board, and watercolor pencils!
The location of the Canvas Bar is a bit hard to reach, but it's a very fine establishment and I hope it sticks around.