Mike gave me a set of Limited Edition Pac Man Moleskines at Christmas.  They are adorable! Pardon the dirty covers; I've been putting them to work.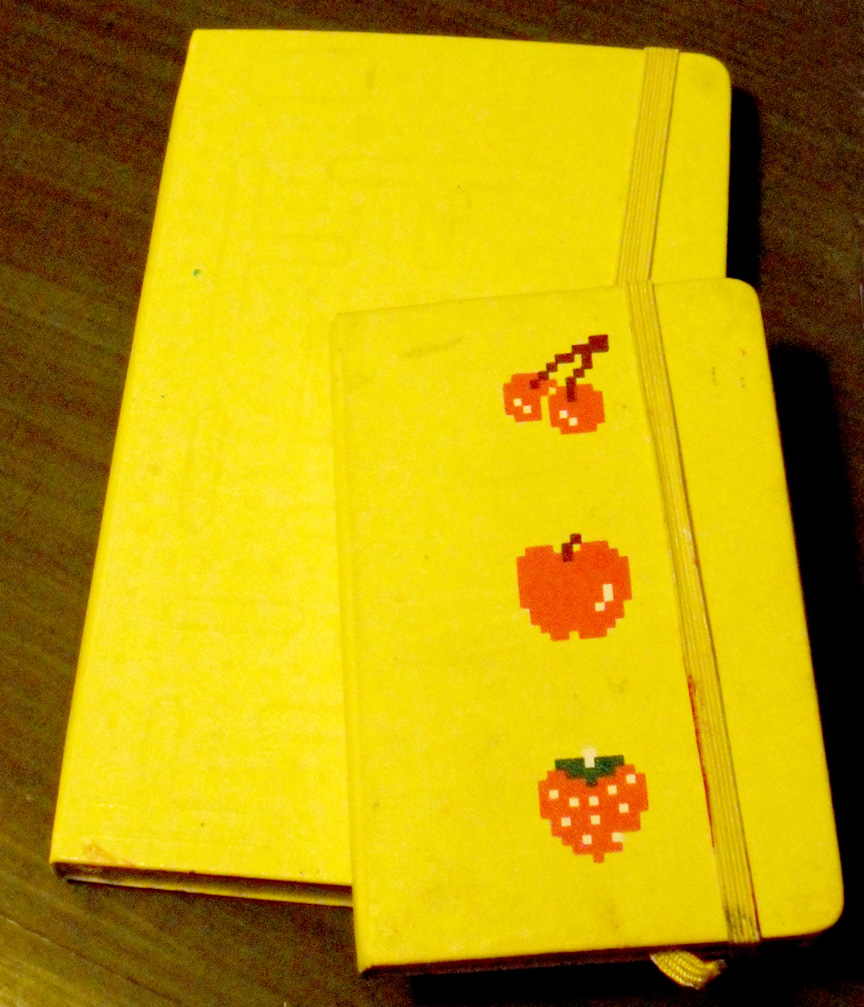 Here's how I've filled the small one so far.
Halfway through my Pac Man Moleskine from Kalina Wilson on Vimeo.
This Moleskine is full of experiments. The thin notebook paper doesn't do well with many of my default tools so I tried a lot of different approaches including, as you can see in the video, covering lots of pages with acrylic paint.  Unfortunately, while fountain pens and brush pens tend to bleed straight through the paper they are repelled by the acrylic, so options were slim - until I stumbled upon the Uniball double-sided brush pen which worked fantastically on both paper and paint (see my image-heavy review at the Pen Addict).  That's what was used for most of the line drawings in this book.
Acrylic paint works surprisingly well on this paper. It's possible to crinkle the pages a bit while laying the paint in and you can't scrub too hard because the paper will start to pull away from the binding, but generally it works nicely - it's sturdy despite being thin. Paper towels work fine for rubbing the paint on.  Portland Urban Sketcher Jason mentioned that liquid acrylic in a bottle works better for this purpose than tube acrylic, which is probably true - sometimes I needed to add a little bit of water to tube colors but you have to be careful because too much water really changes how the paint wants to adhere to the paper.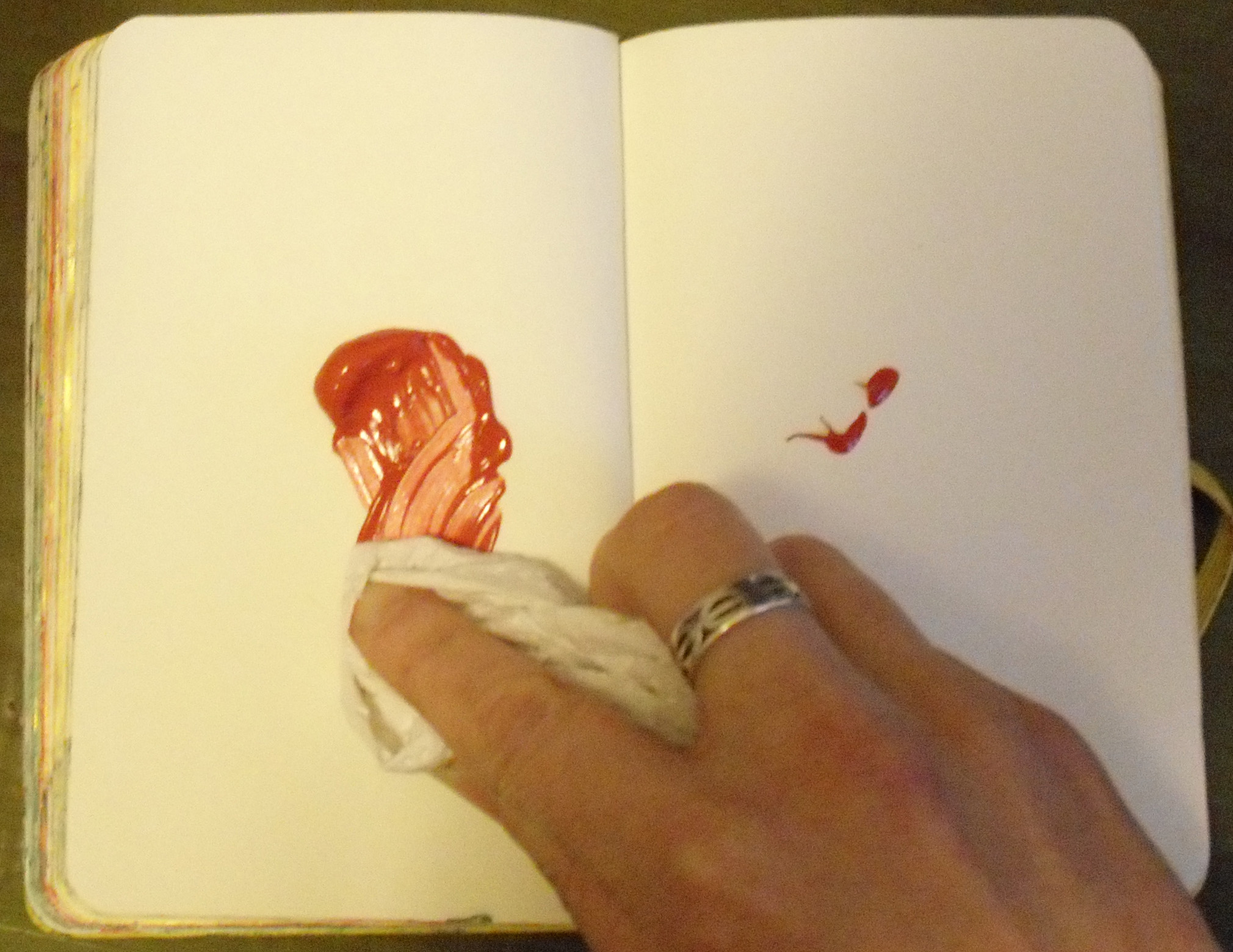 While there was a little bit of trouble starting into this book because it was such a precious, pretty, tidy little object, once it was started (i.e. messed up with acrylic paints) it became highly addictive.  The thin pages make it feel acceptable to throw down quick gestures and move straight on to the next page, leaving some empty space and not worrying to much about any single image.  It inspires in me a very different type of sketching than other sketchbooks with larger sheets or thicker paper. Yet - it's also quite forgiving; if a page gets screwed up really bad, no worries, it can be painted over and no one's the wiser.
These days I keep this moleskine and brush pen at my side when watching television, sneaking some sketching into what would otherwise have been unproductive time.  Now that's a win!