Most of my favorite work this month has gone into a little yellow Pac Man Moleskine, which will be posted next.  But here's the OTHER stuff I did in February. There was a pleasant weekend afternoon at Oblique Coffee...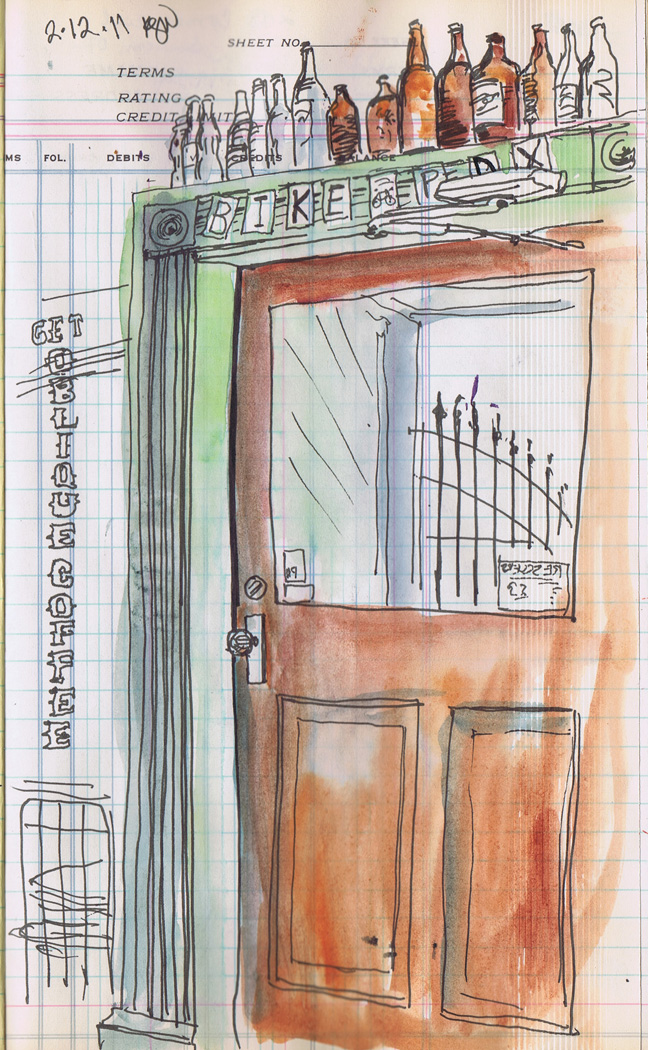 Mike and I visited with friends in Albany, Oregon, stopping at Salem on the way...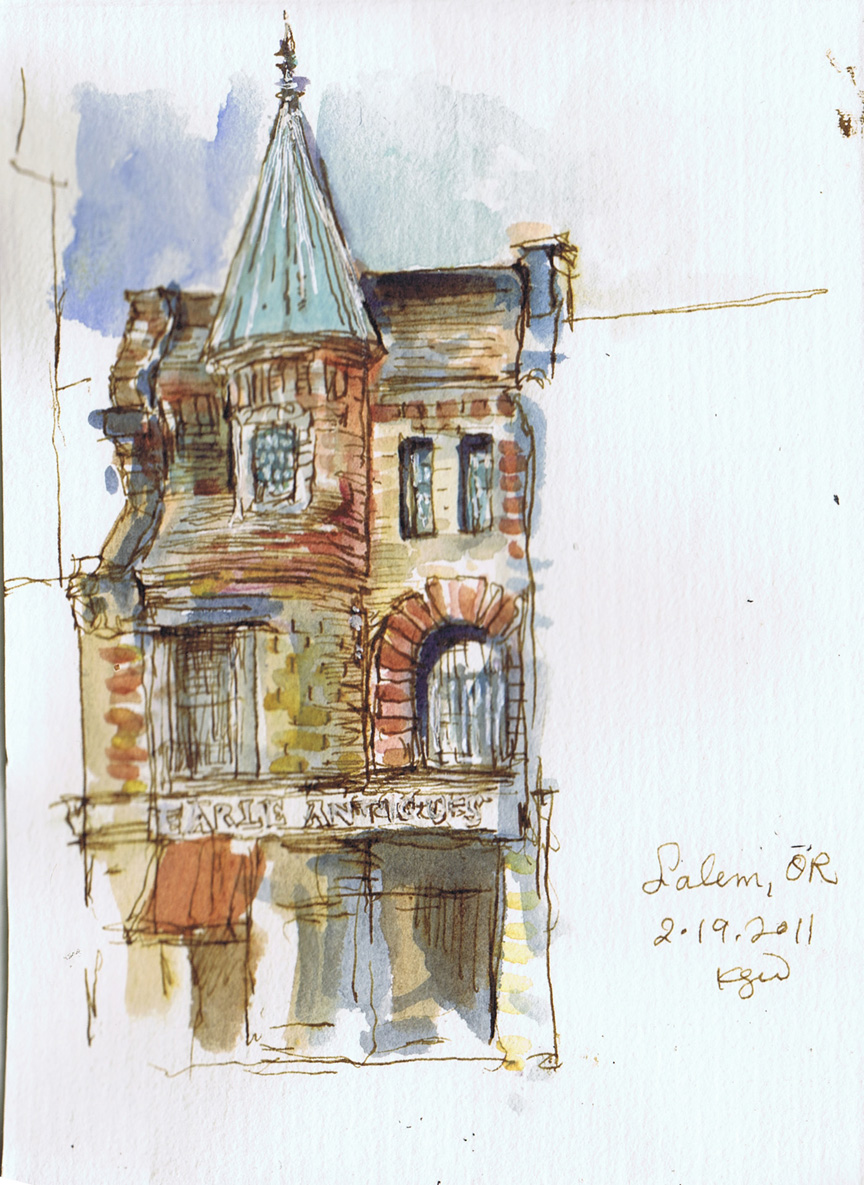 Portland Urban Sketchers visited the Pearl District on Presidents Day, ending at the retail Asian import store Cargo.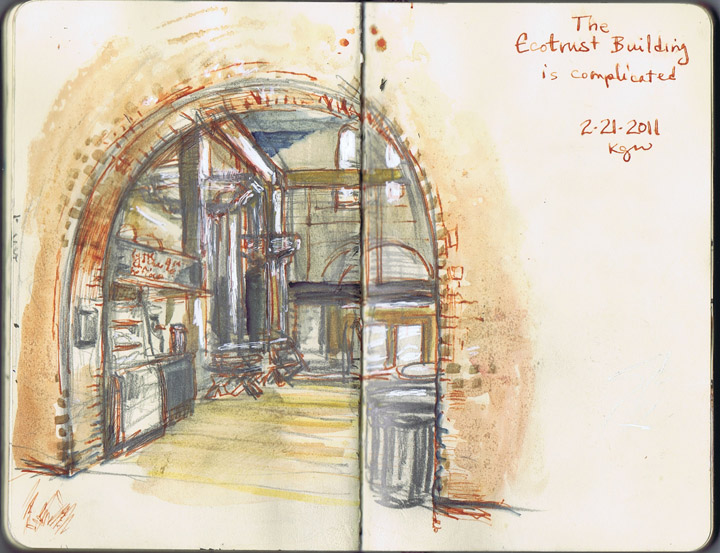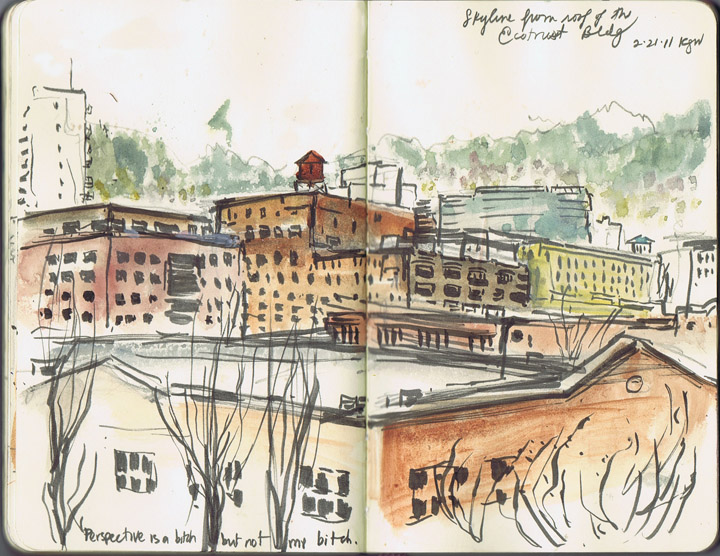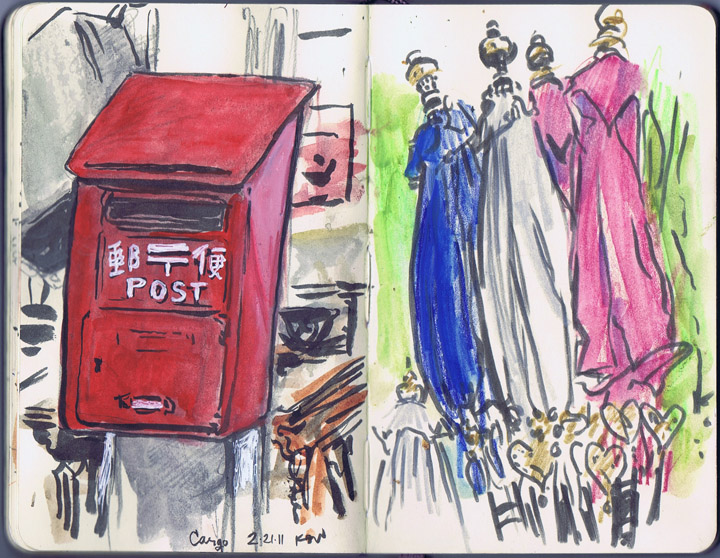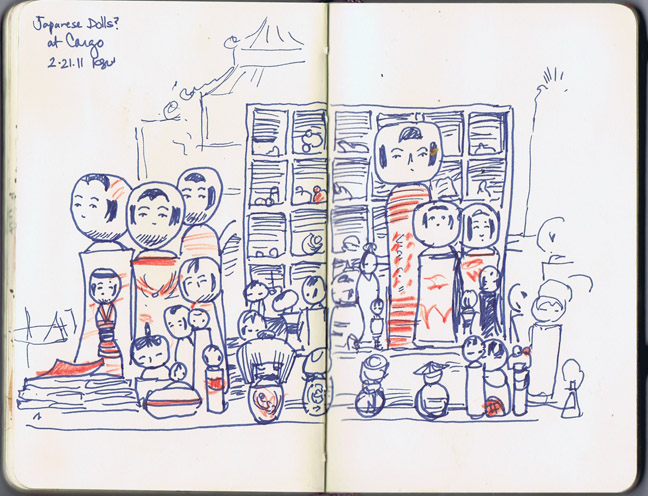 We tried to sketch in Old Town last weekend but were stuck in cafes due to extreme cold.